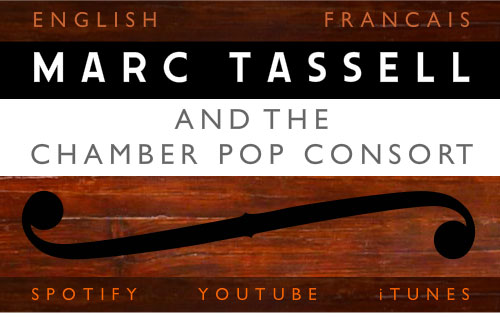 So what's new ?
The Consort are currently in collaboration with film-maker Jethro Massey preparing music for his upcoming movie 'Paul and Paulette Take a Bath.
Who ?
Based in Paris, Marc Tassell and the Chamber Pop Consort bring you soaring melodies and deep textures for the bright and the brainy.
It's not Jazz, it's not Rock, it's not Ambient, it's not Lied, nor yet Electronica — but sometimes it is all of those things.
More information and links.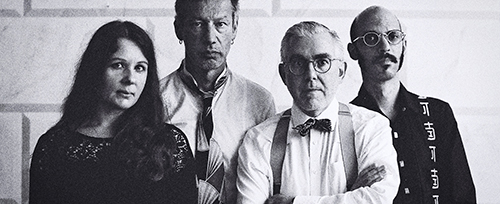 What's the line-up (from left to right) ?
Elena Surina · piano
Pascal Fouquereau · double bass
Marc Tassell · vocals, occasional keyboard and melodica.
Gonzague Octaville · drums, horns
And the latest release ?
'The Ghost of a Flea', which will feature in the aforementioned motion-picture is the latest release. You can peruse the lyrics here and you can listen below. It's just for your personal pleasure and comes with all our love.
What of the Consort in an intimate setting ?
Witness...
What other great tunes do the band have ?
A veritable cornucopia. Here are just a few:
More useful information.
You can find the Consort on most online streaming/shop platforms.
iTunes, Spotify and so forth.